Howard Beder, Sr. - Founder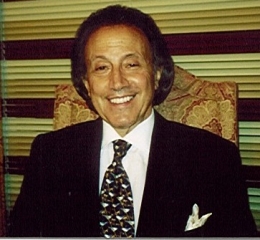 Biography
Howard Beder, Sr. (1/23/1931 - 1/29/2020)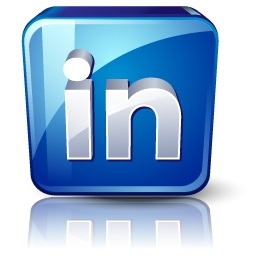 ---
Howard Beder, Sr. (aka: Howard F. Beder), the founder of First Class Entertainment Inc., enjoyed an illustrious career in show business as an acclaimed international performer.
Howard began his career as a singer in 1957. He initially performed in a singing group called the "Mello Mates," where he was the lead singer and soloist. Sammy Davis, Jr. heard them one evening at a club in Greenwich Village, New York, and was so impressed that he decided to take them on tour with him across America. He befriended Howard and took him aside and worked with him on his performing skills. With the confidence given to him by Sammy Davis, Jr., Howard left the group and went out on his own as a singing performer. During this time, he not only had a hit single on the Billboard Charts in 1965, "Tumbling Tumbleweeds," but was congratulated by the likes of "Ole Blue Eyes" himself, Frank Sinatra, on his singing talent in a very well publicized meeting at the Fontainebleau Hotel in Miami Beach.
Then, always having a good sense of humor as recognized by some of his comedian colleagues, Howard tried his hand at comedy writing. At this he was so successful, he began to write for many prominent working comedians, as well as for some of the biggest name entertainers in the business, one of which was Walter Matthau for a comedy script written for a television show that Mr. Matthau was hosting.
With his written comedy material working so well, Howard Beder decided to take the stage as a stand-up comedian in 1978. Having successfully worked the Playboy Club circuit as a singer, 40 weeks a year for ten years, and being almost a permanent fixture at the then Playboy mansion in Chicago, Howard was personally encouraged by Hugh Hefner himself to take the stage as a stand-up comedian after Mr. Hefner was told by so many comedians how funny Howard was. Mr. Hefner promised Howard that he could have one full year to develop his act in his Playboy clubs throughout the world. This decision was obviously a good one, because in a short period of time Howard found himself working with major star entertainers such as: Neil Sedaka, Paul Anka, Bobby Vinton, Carol Lawrence, Jerry Vale, Tony Orlando, and Aretha Franklin, just to name a few. Howard Beder was featured in a lengthy interview that appeared in Atlantic City Magazine in December of 1981 entitled "Beder Days Ahead." Then in 1982, in recognition of his success, he was nominated as "Comedian of the Year" in Atlantic City (by Atlantic City Magazine) along with such well-known personalities as Jay Leno and Pat Cooper.
During his career, Howard has appeared in over 100 engagements in the main showrooms of Las Vegas and Atlantic City. Years later, while Howard was appearing with Paul Anka at the Las Vegas Desert Inn, Jay Leno, who was also appearing in town, called Howard to discuss his writing for the "Tonight Show."
In the cruise industry, which was growing rapidly and had become a highly sought after venue for performing entertainers, Howard Beder is proud to have performed on 18 World Cruises and been chosen to do seven Inaugurals, indicating the high level and taste of his own performance.
Then in 1990, with the encouragement of a good friend who was a very well respected consultant to the cruise industry for many years, Howard decided to take his incredible knowledge of the entertainment industry and become a talent consultant, with special attention to the cruise industry in which he had spent over a decade performing on ships throughout the world. This was the beginning to what has grown to become First Class Entertainment Inc., a well established and highly respected entertainment booking agency that specializes in the cruise industry, as well as a producing and personal management company.