Mr. Robb (Robb Zeiser)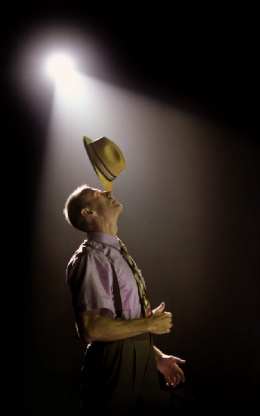 Photo Gallery
Video Gallery
No videos available at this time
Artist Information
"Laughter and Applause!"
- SF Bay Times
"Serious Fun for Everyone!"
- NY Post
"Stand up, Shout, and Stomp Your Feet!"
- NY Newsday
"Nothing Short of Total Professionalism!"
- Anne Sarlin, Cruise Director, Silja Cruise Line
"A Very Unique Act, Kept the Audience Enthralled!"
- Johnny Baier, Entertainment Director, Rock Crusher Canyon
Related Categories
Biography
Mr. Robb's unique ability to capture an audience and keep them spellbound has been seen worldwide in all sorts of venues. From circus and stage to film and television, this comedy jugglers masterful blend of circus skills and audience participation takes a classic performing style to the cutting edge of comedy. Witness first hand the powerful, universal language of Mr. Robb! As an international touring professional for over 30 years, Mr. Robb loves to share that one thing that unites all of humanity, LAUGHTER! Everyone in every culture in the world, regardless of what language you speak, loves a good laugh. Laughter is universal and sounds the same wherever you go. It's the powerful universal language of Mr. Robb!
Home location / airport
Orlando, Florida (MCO)
Global Region
North America
Performance Details
Duration in minutes: 55
Available breakdown: 1/45 & 1/10
Availability
Please call or email with your dates of interest and we will verify with artist.
All images, audio, and video are copyrighted by their respective copyright owners.