Rick Michel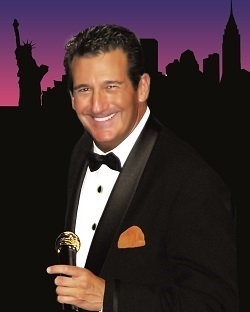 Photo Gallery
Video Gallery
Artist Information
"Rick Michel is the closest sound to Frank Sinatra we have ever heard on the strip in Las Vegas"
- Variety
Related Categories
Biography
Rick Michel has been a master impressionist for over fifty years. Rick has considered himself lucky to have shared the stage with many successful celebrities as Rich Little, Mickey Rooney, John Byner and Sherman Hemsley. Some of the esteemed guests who have enjoyed Michel's impersonations include Frank Sinatra, President Gerald Ford, Tony Curtis and Steve Allen.
Performing in Las Vegas since 1981, Rick has been up one end of the Strip to the other. Rick has enjoyed Las Vegas being home as well as his work place and now produces his own shows, "Sinatra Forever," "Frank A Musical Journey," and "Drinkin'-Singin'-Swingin' Salute to Frank Sinatra-Sammy Davis Jr.-Dean Martin."
Involved in several charity events including the Salvation Army Christmas Toys for Tots, Fox 5 "Take 5 for Kids" Suitcase Drive, Help Them Walk Again Foundation and Make a Difference Day, Rick Michel always seems to find time to give back to the community.
Home location / airport
Las Vegas, NV (LAS)
Global Region
North America
Performance Details
Duration in minutes: 90
Available breakdown: 2/45
Availability
While every attempt is made to encourage each artist to keep their availability and from/to locations current, due to the nature of show business, it is not always possible to maintain 100% accuracy. Please keep this in mind when considering dates to make offers. The sooner you are able to make an offer the better so that we may secure the dates for you.
| | | | |
| --- | --- | --- | --- |
| From | Location | To | Location |
| 01/09/2019 | (*Call to Verify Dates & Location) | 01/01/2030 | (*Call to Verify Dates & Location) |
All images, audio, and video are copyrighted by their respective copyright owners.