Science Star Kids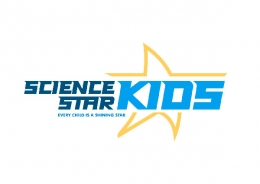 Photo Gallery
Video Gallery
No videos available at this time
Artist Information
Exclusively represented to
Worldwide Representation
Related Categories
Biography
Science Star Kids™ is a creative Science Program designed to empower young minds and inspire the next generation of Science Stars and geniuses. Science Star Kids™ uses multi-platform content such as stories, characters, music, dance, play and immersive activities to engage children in the discovery of Science.
Fun, Creative, Entertaining Impactful Way to Discover Science
BECAUSE EVERY CHILD IS A SHINING STAR!

---
iHeart Radio
Science Star Kids™ is a featured hit Show on iRead2Know on iHeart radio. iRead2Know is a 24 iHeartRadio Network available on 260 platforms reaching of 150 million registered users with monthly listener count over a quarter of a billion streams. The station features kid's stories and family musicals.
Web Site for SCIENCE STAR KIDS
Home location / airport
Global Region
North America
Performance Details
Duration in minutes: 0
Available breakdown: Time Customized to client needs
Availability
Please call or email with your dates of interest and we will verify with artist.
All images, audio, and video are copyrighted by their respective copyright owners.