Scarab, The Journey Experience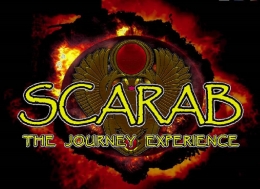 Photo Gallery
Video Gallery
Artist Information
Exclusively represented to
All Cruise Lines
Related Categories
Biography
Founded in 2010, "SCARAB…The Journey Experience," has become the biggest touring tribute to Journey in the Nation. The closest re-creation you will see to THE Supergroup of the 70's and 80's. An absolutely dynamic stage show with live four part harmonies that other groups could only dream of doing. The internationally touring tribute act performs a 2-hour concert with all the sights, sounds, and of course songs that made Journey famous the world over. Come see "SCARAB…" and "Experience" what hundreds of thousands of fans all over the country are raving about.
THE NATION'S BIGGEST TOURING TRIBUTE TO JOURNEY!
Song List
SEPARATE WAYS (Worlds Apart) ? ESCAPE ? LINE OF FIRE ? OH SHERRIE ? OPEN ARMS ? LIGHTS ? STAY A WHILE ? WHO'S CRYING NOW ? FEELING THAT WAY ? ANYTIME ? ONLY THE YOUNG ? BE GOOD TO YOURSELF ? ASK THE LONELY ? GIRL CAN'T HELP IT ? I'LL BE ALRIGHT WITHOUT YOU ? LOVING, TOUCHING, SQUEEZIN' ? STONE IN LOVE ? SEND HER MY LOVE ? WHY CAN'T THIS NIGHT GO ON FOREVER ? WHEN YOU LOVE A WOMAN ? JUST THE SAME WAY ? PARTY'S OVER (Hopelessly in love) ? FAITHFULLY ? MOTHER FATHER ? AFTER THE FALL ? DON'T STOP BELIEVING ? WHEEL IN THE SKY ? ANY WAY YOU WANT IT ? WHERE WERE YOU ? STILL THEY RIDE
Home location / airport
Boston, MA (BOS) & Dallas, TX (DFW) & Orlando, FL (MCO)
Global Region
North America
Performance Details
Duration in minutes: 180
Available breakdown: 3/60
Availability
While every attempt is made to encourage each artist to keep their availability and from/to locations current, due to the nature of show business, it is not always possible to maintain 100% accuracy. Please keep this in mind when considering dates to make offers. The sooner you are able to make an offer the better so that we may secure the dates for you.
| | | | |
| --- | --- | --- | --- |
| From | Location | To | Location |
| 10/11/2022 | Boston, MA (BOS) & Dallas, TX (DFW) & Orlando, FL (MCO) | 12/31/2023 | Boston, MA (BOS) & Dallas, TX (DFW) & Orlando, FL (MCO) |
All images, audio, and video are copyrighted by their respective copyright owners.