Dale Henry Paintman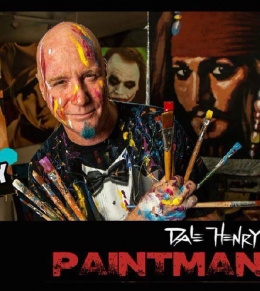 Photo Gallery
Video Gallery
Artist Information
Exclusively represented to
All Cruise Lines
Related Categories
Biography
Dale Henry "Paintman." Both intriguing and entertaining, watch as Dale Henry transforms blank canvases into amazing pieces of art within minutes live before your very eyes.

Having preformed events for all types of occasions, at venues such as and including Madison Square Garden, Hard Rock Casino, MGM, Ocean Reef Yacht club etc. etc., for all kinds of people, including celebrities, pro athletes and world leaders.
Home location / airport
Orlando, FL (MCO)
Global Region
North America
Performance Details
Duration in minutes: 105
Available breakdown: 2/45 & 1/15
Availability
Please call or email with your dates of interest and we will verify with artist.
All images, audio, and video are copyrighted by their respective copyright owners.